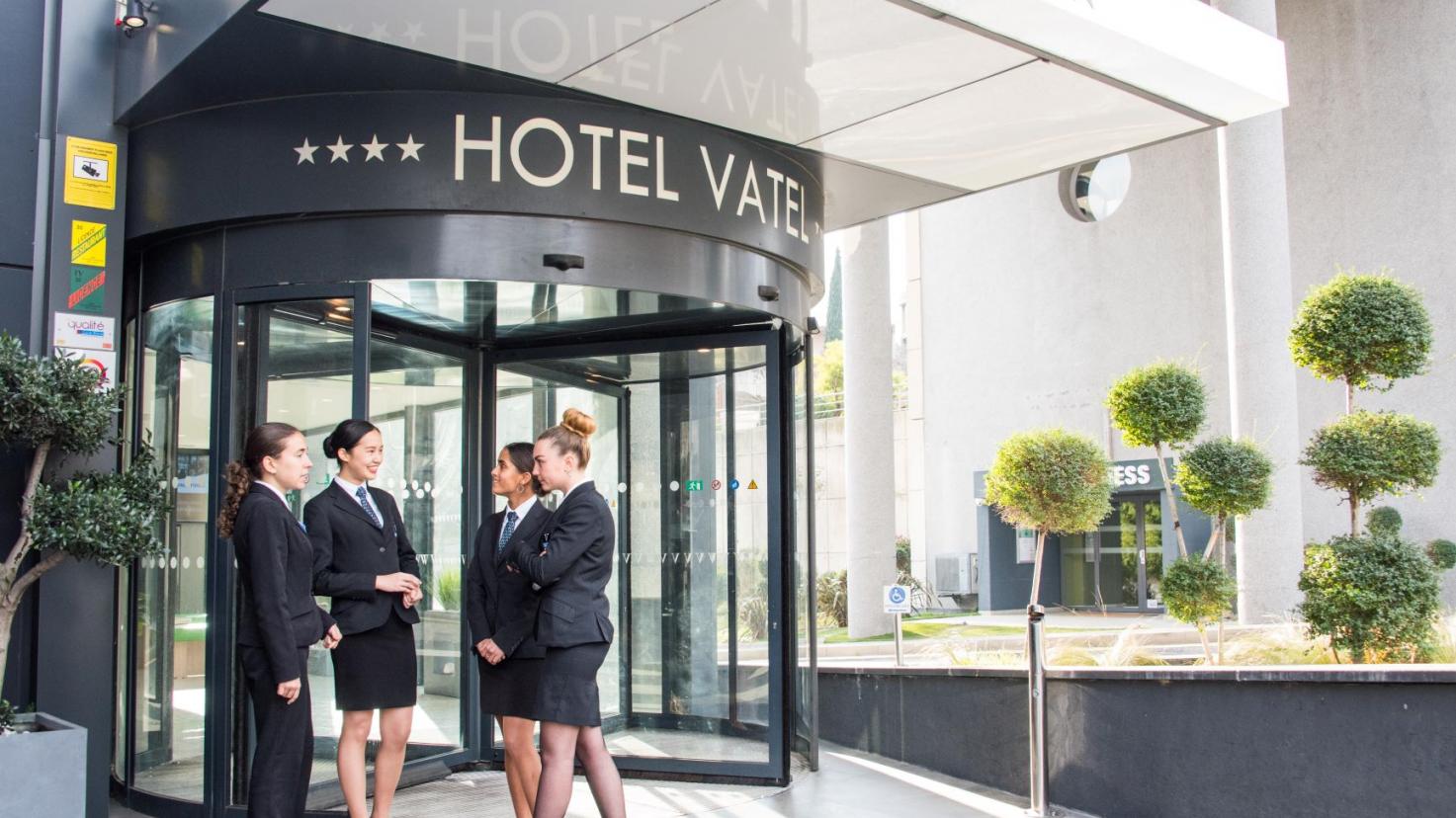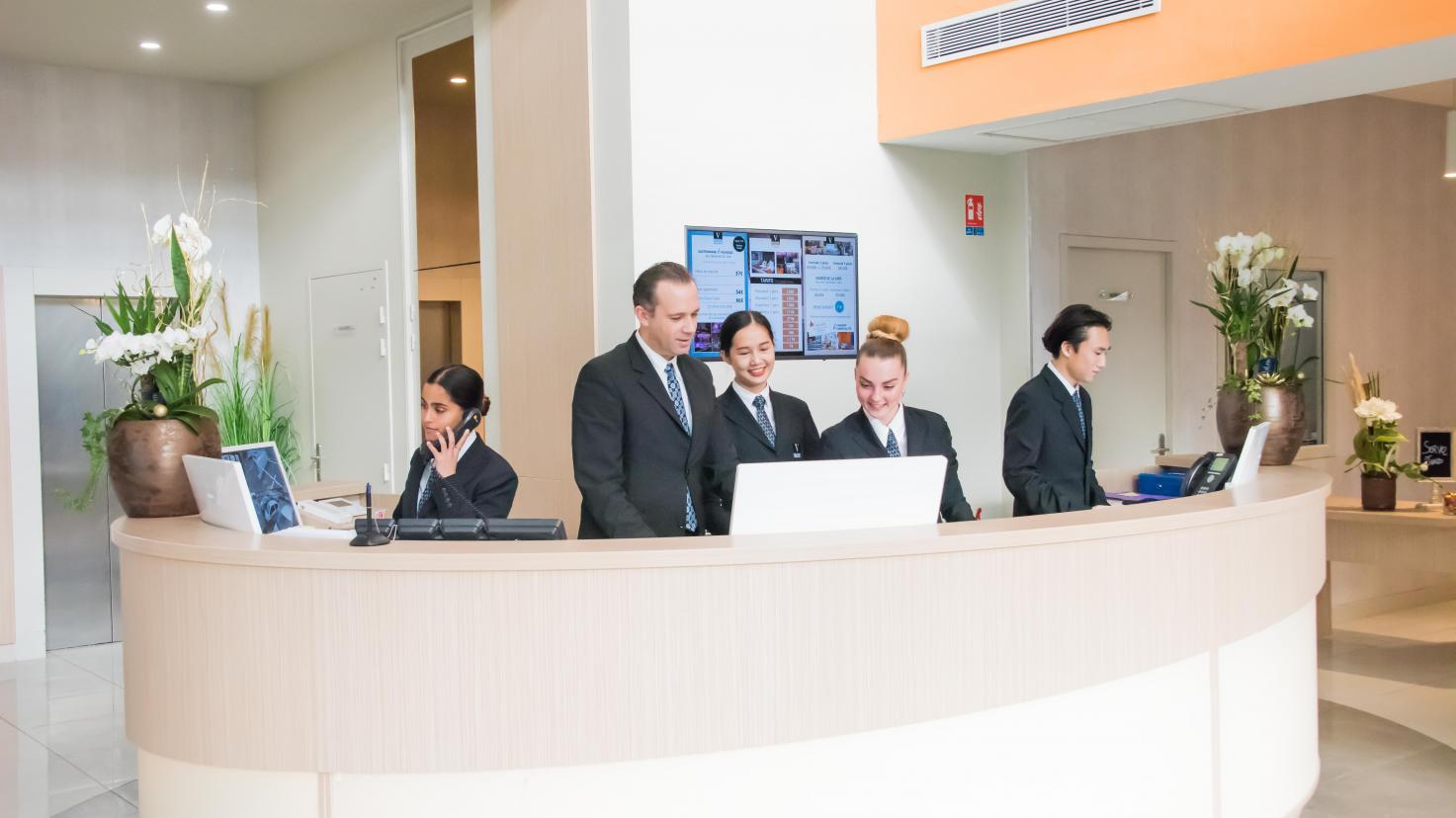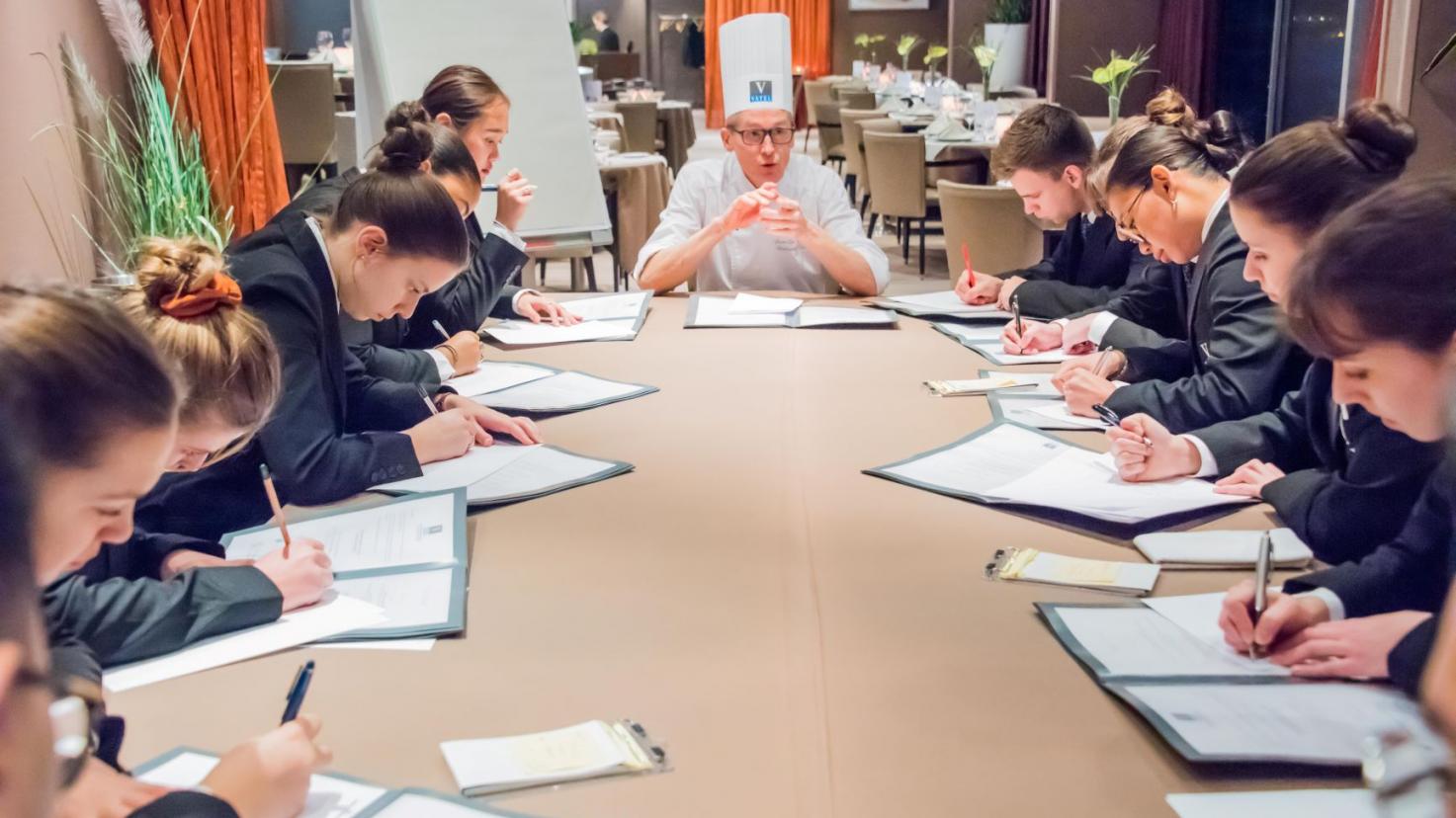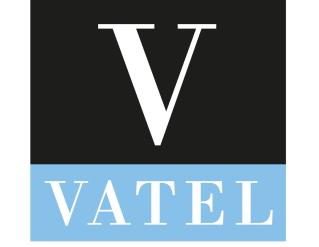 France
https://www.vatel.fr/nimes
admissions@vatel.fr
140 rue Vatel 30900 Nimes
In Brief:
Vatel is a Business School dedicated to the Hospitality industry and has been awarded the Best Hospitality Management School in the world. 
Vatel has been training operational managers, senior executives and entrepreneurs in the International Hotel and Tourism industries for nearly 40 years. 
Vatel's mission: 
Preparing the next generation to build their own future in the international tourism and hospitality industry.
Vatel's goal: 
The success and empowerment of its students. 
The Vatel Spirit: 
Values for life.
OUR TEACHING CONCEPT HAS ITS ROOTS IN REALITIES OF THE PROFESSION
Training operational managers and senior executives in the international hospitality industry, who are able to work in a competitive and cosmopolitan environment is of course based on business studies:
marketing, human resources, administration and finance.
But that's not all!
At Vatel we believe that a complete education requires a reality check on the professional field. This teaching principle is one of the reasons why a Vatel degree is so highly valued on the job market. 
For our students, this means that they experience :
> Hands-on training in the application infra-structures, fully integrated into the Vatel schools. These application hotels or restaurants, catering to real customers, are concrete and operational training venues.
> First managerial experience as senior students manage the junior ones.
> Classes taught mostly by Professionals recognized in their field. 
> Progressive building of a career path for each student.
Brochure:
https://vc3.vatelconnect.com/files/sitesecole/brochure/file_1592918916.pdf
FIELDS OF STUDY
Agriculture, Forestry, and Fishery
Architecture and Building
Economics & Statistical Sciences
Engineering and Engineering Trades
Journalism and Information
Manufacturing and Processing
Medicinal Chemistry & Pharmaceutical Technology
Medicine, Surgery, & Dentistry
Obstetrics, Nursery, Physiotherapy, & Medical Radiology
Social and Behavioral Science
Urban Planning & Land Management
Visual Design (Graphic Design)
| Symbols & Programme Name | PROGRAMME | Degree Level | Duration | Tuition | |
| --- | --- | --- | --- | --- | --- |
| | Bachelors | Certificate | 3 years | | |
| | | Masters | | | |