University of Chemistry and Technology, Prague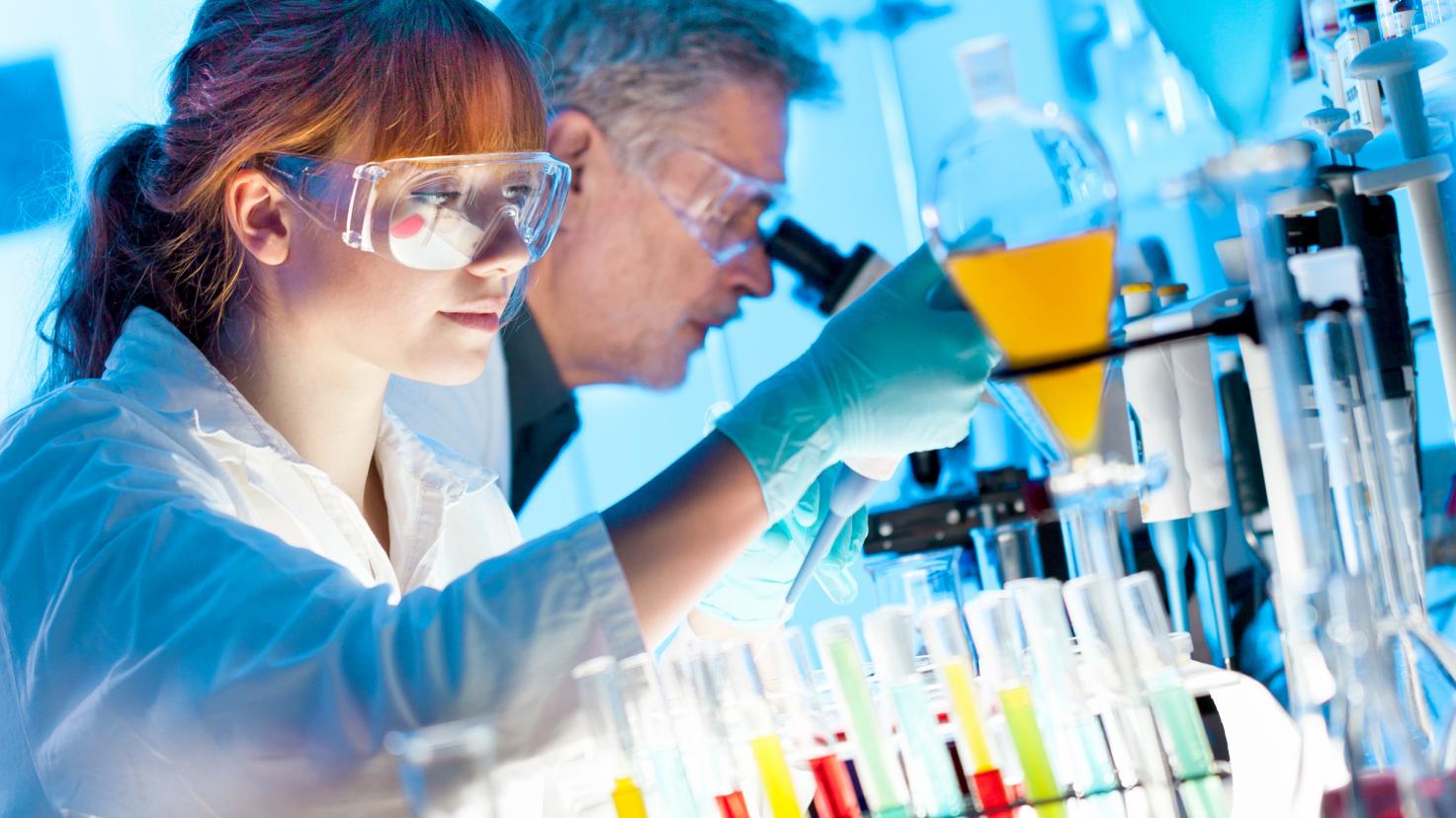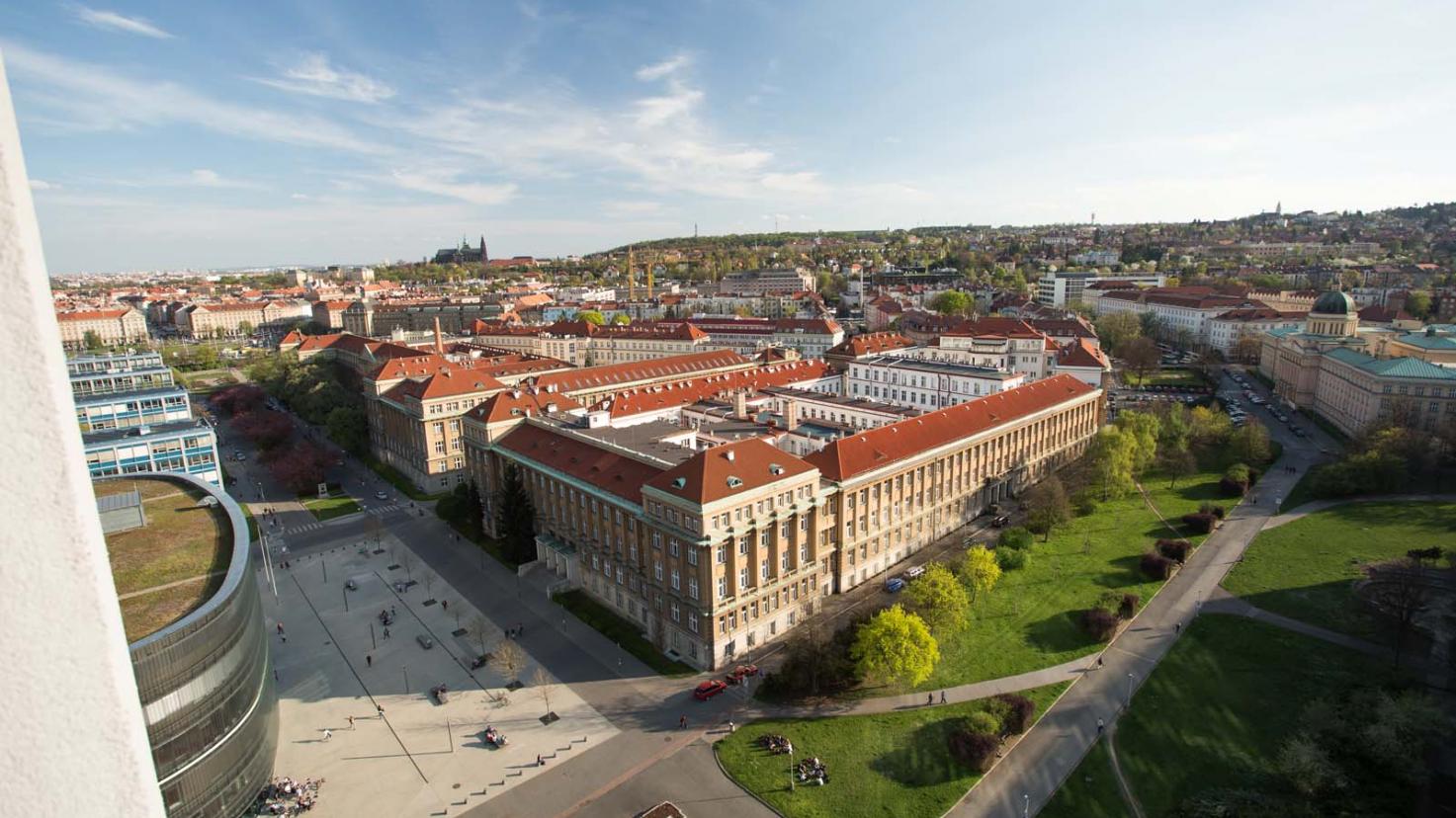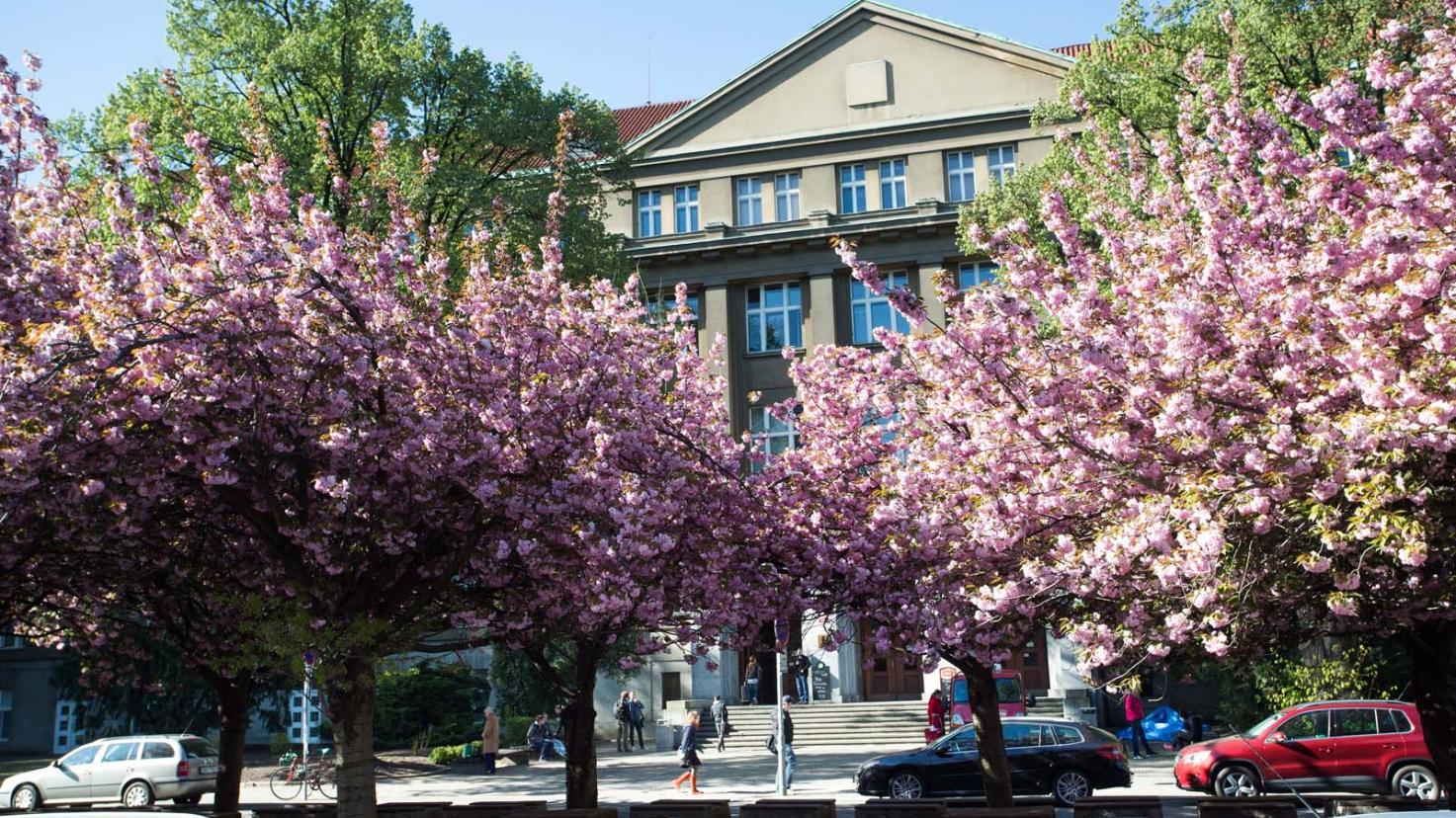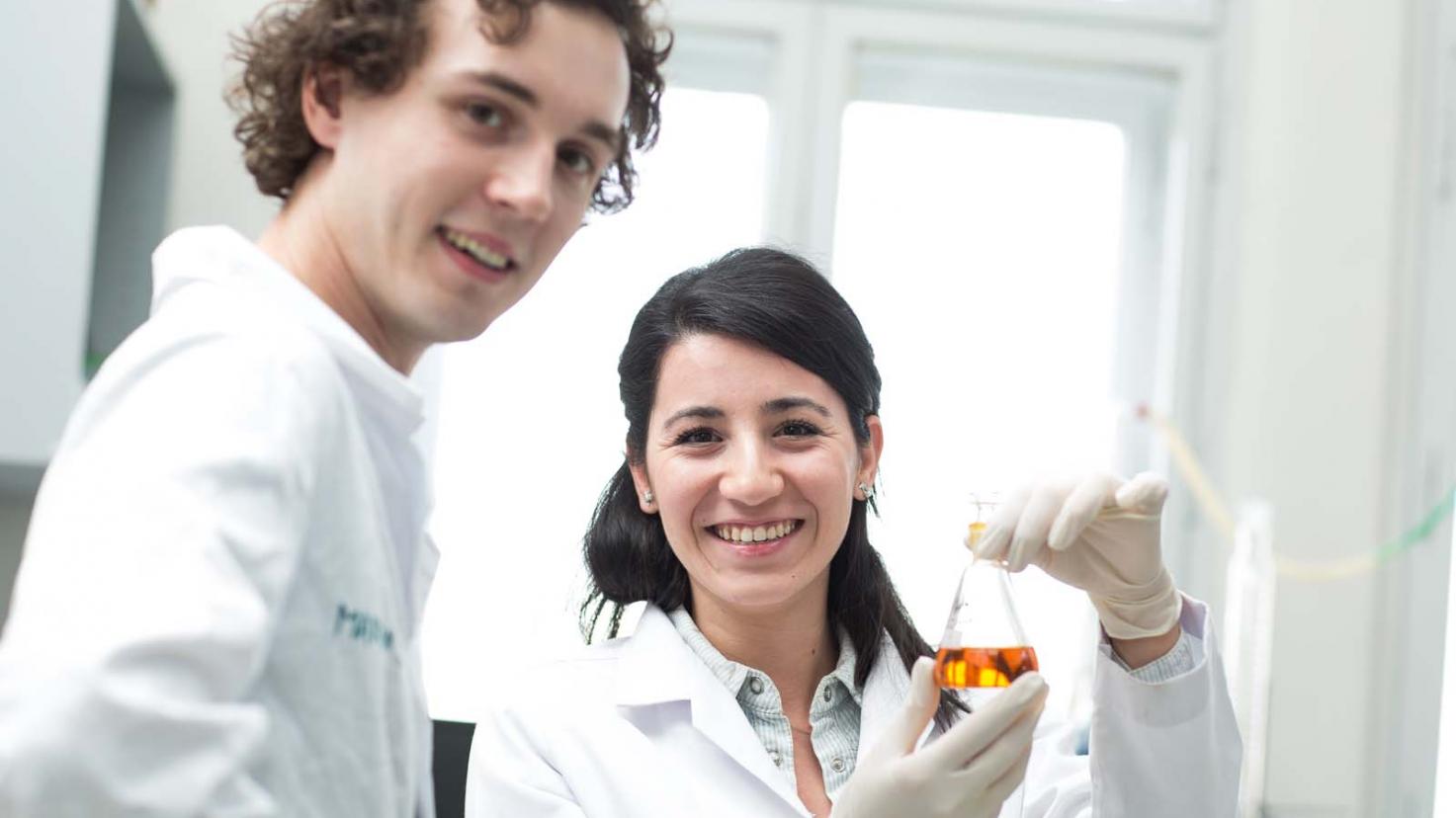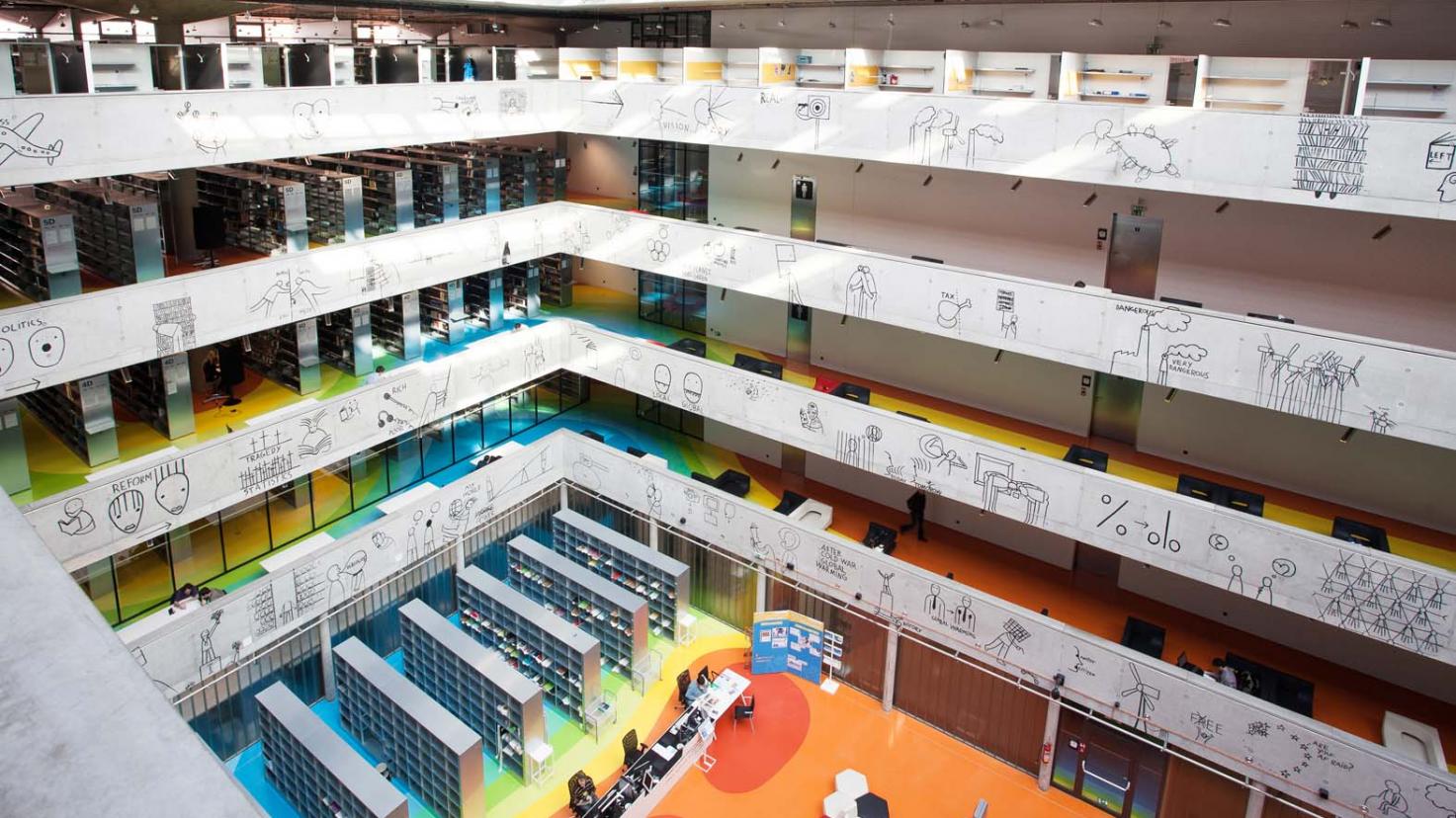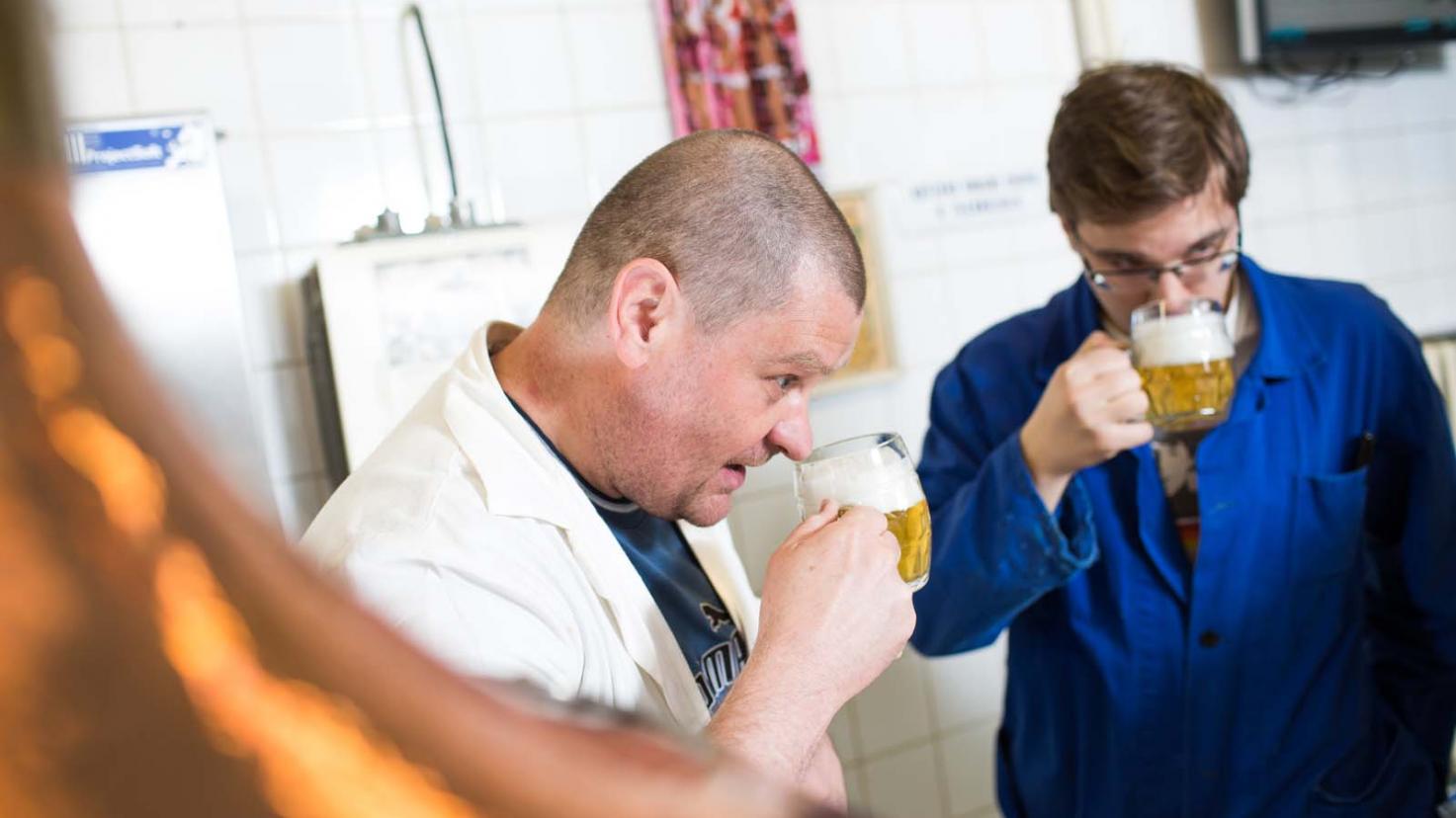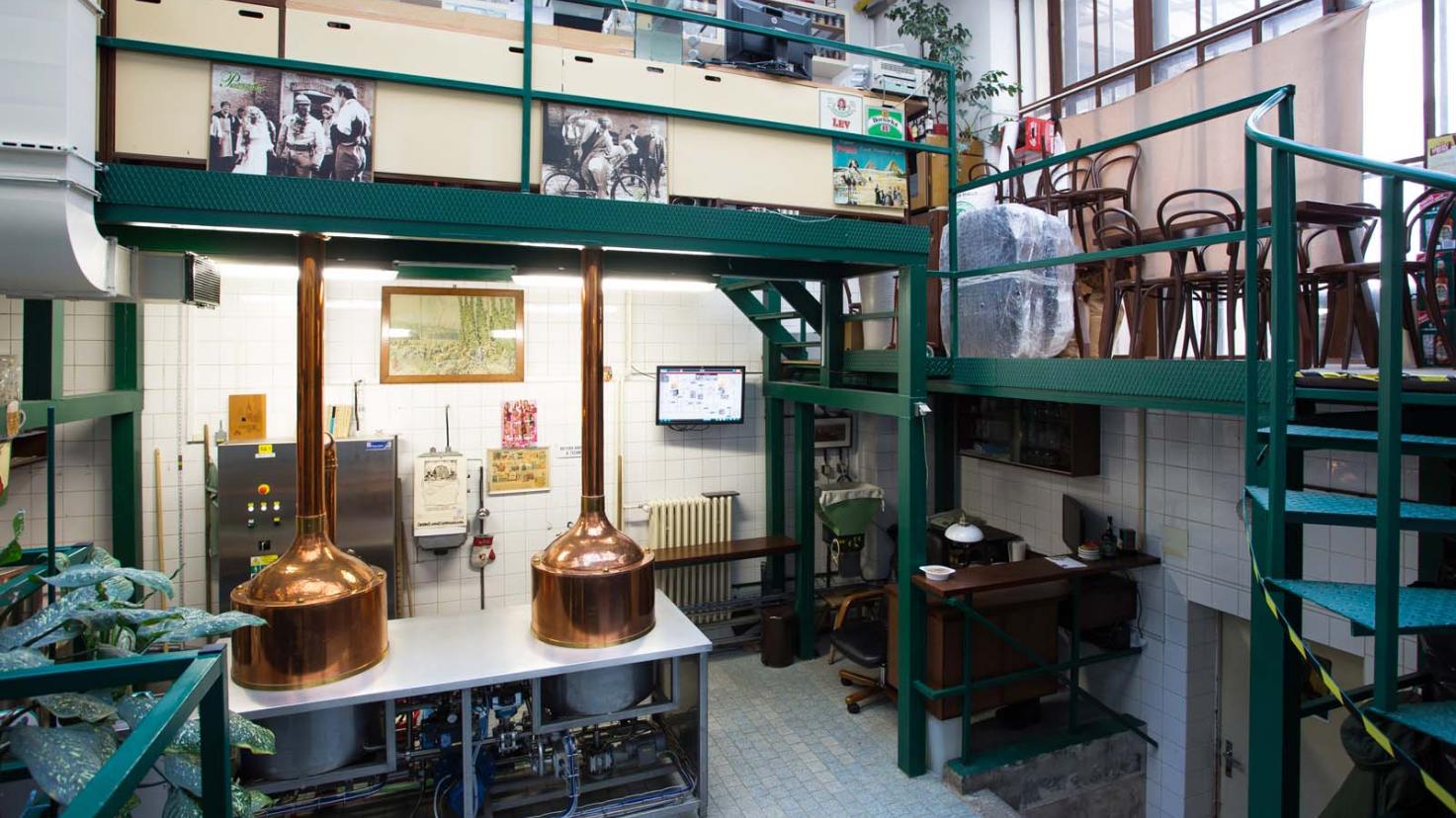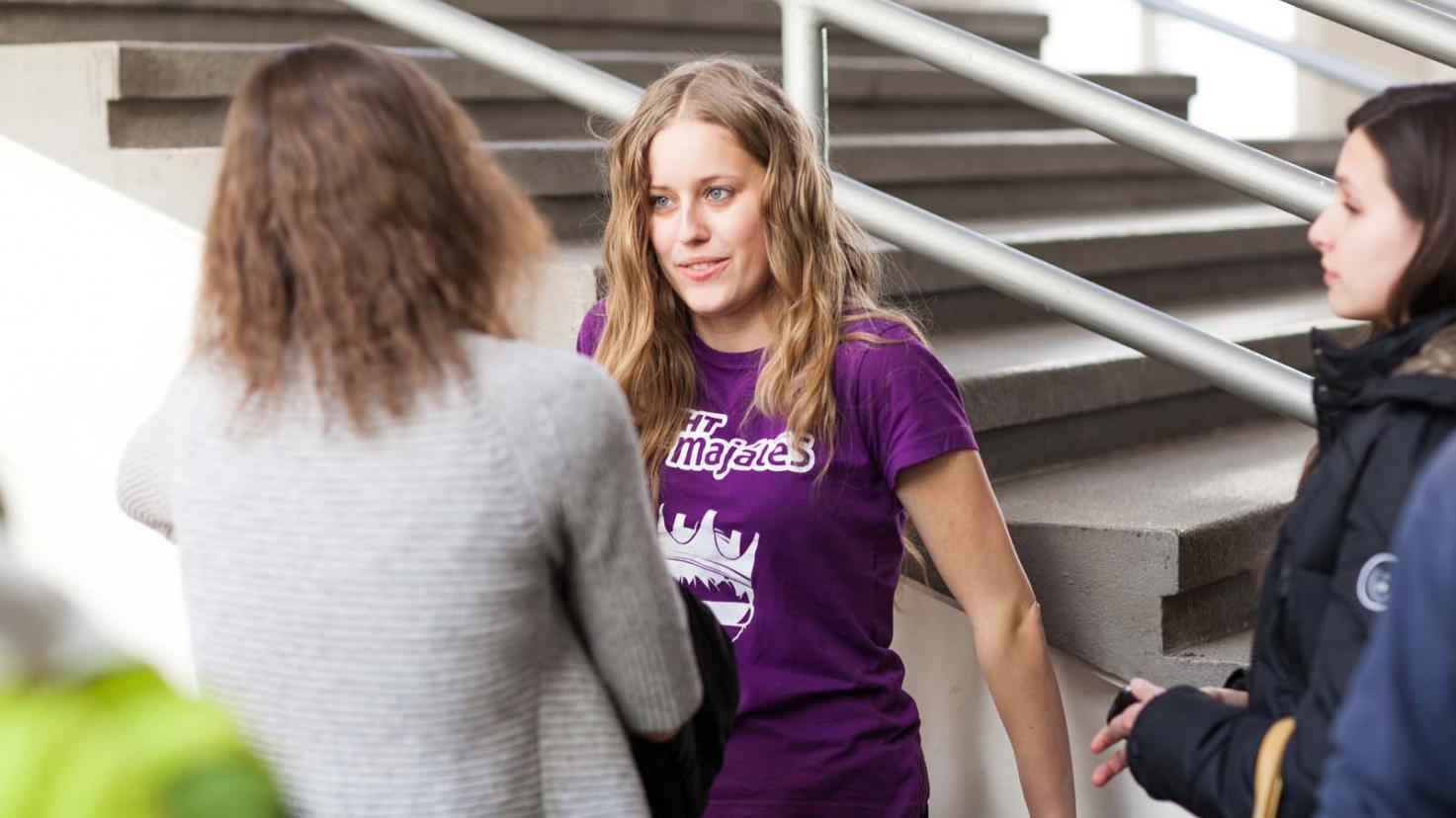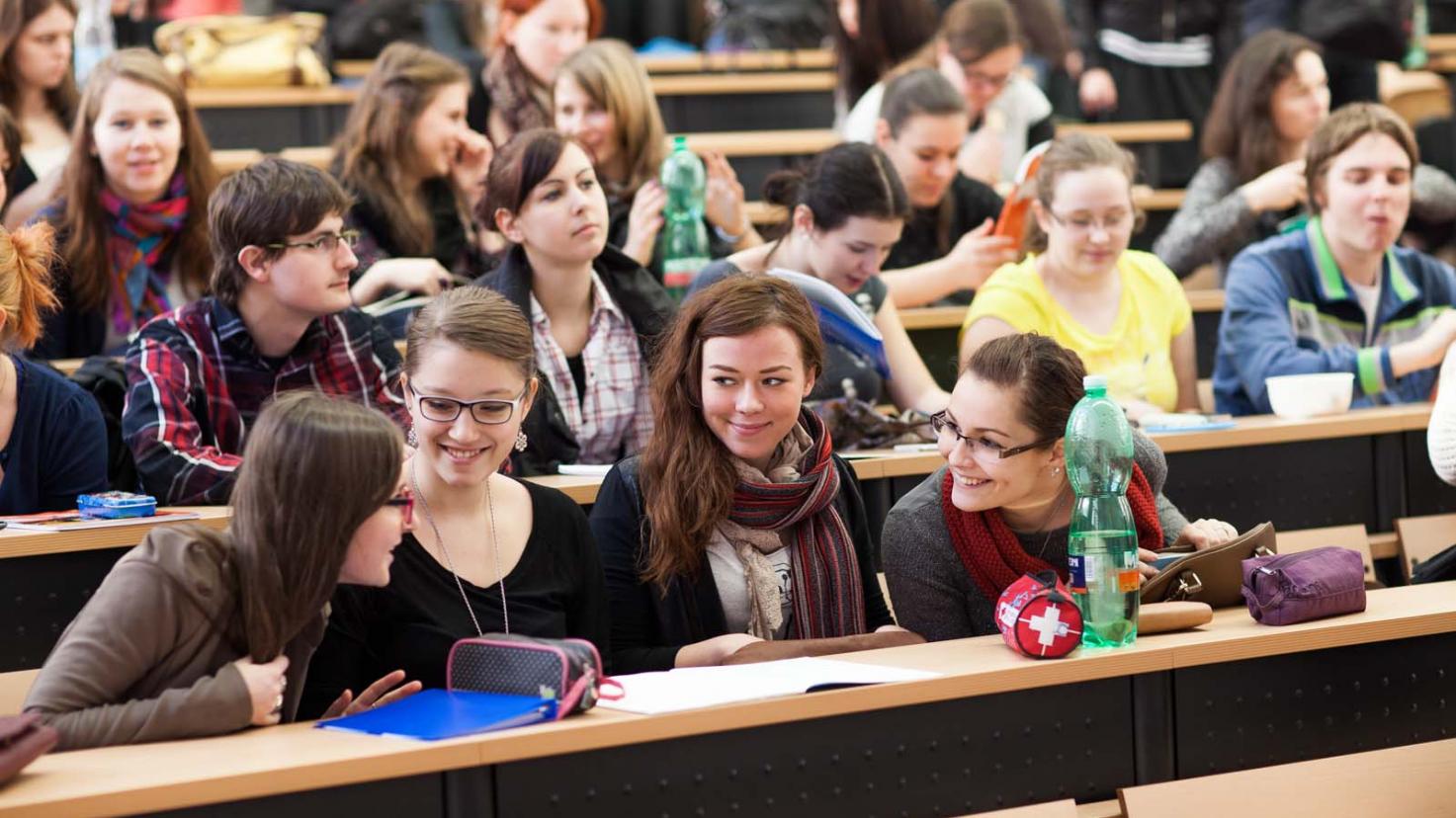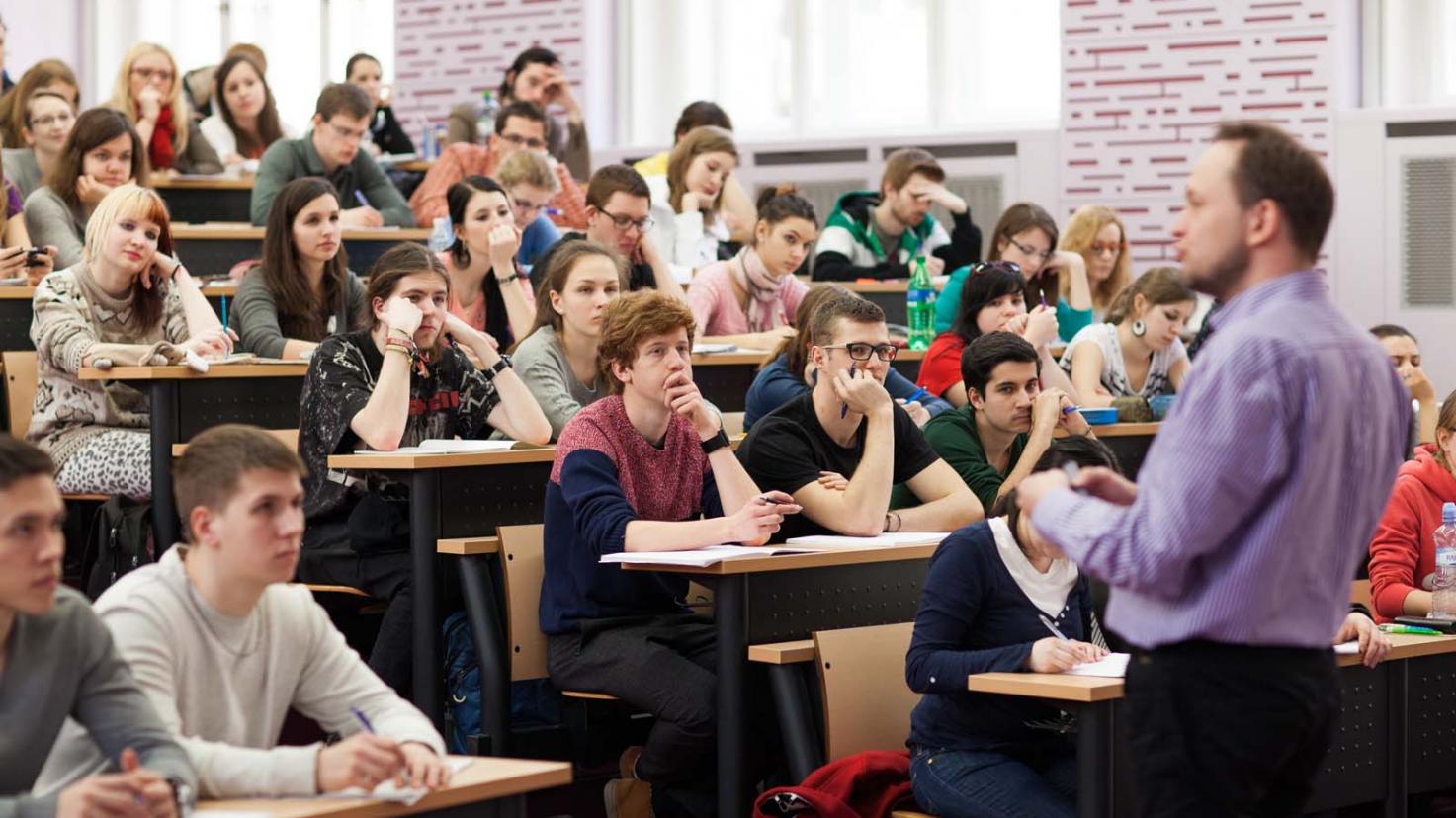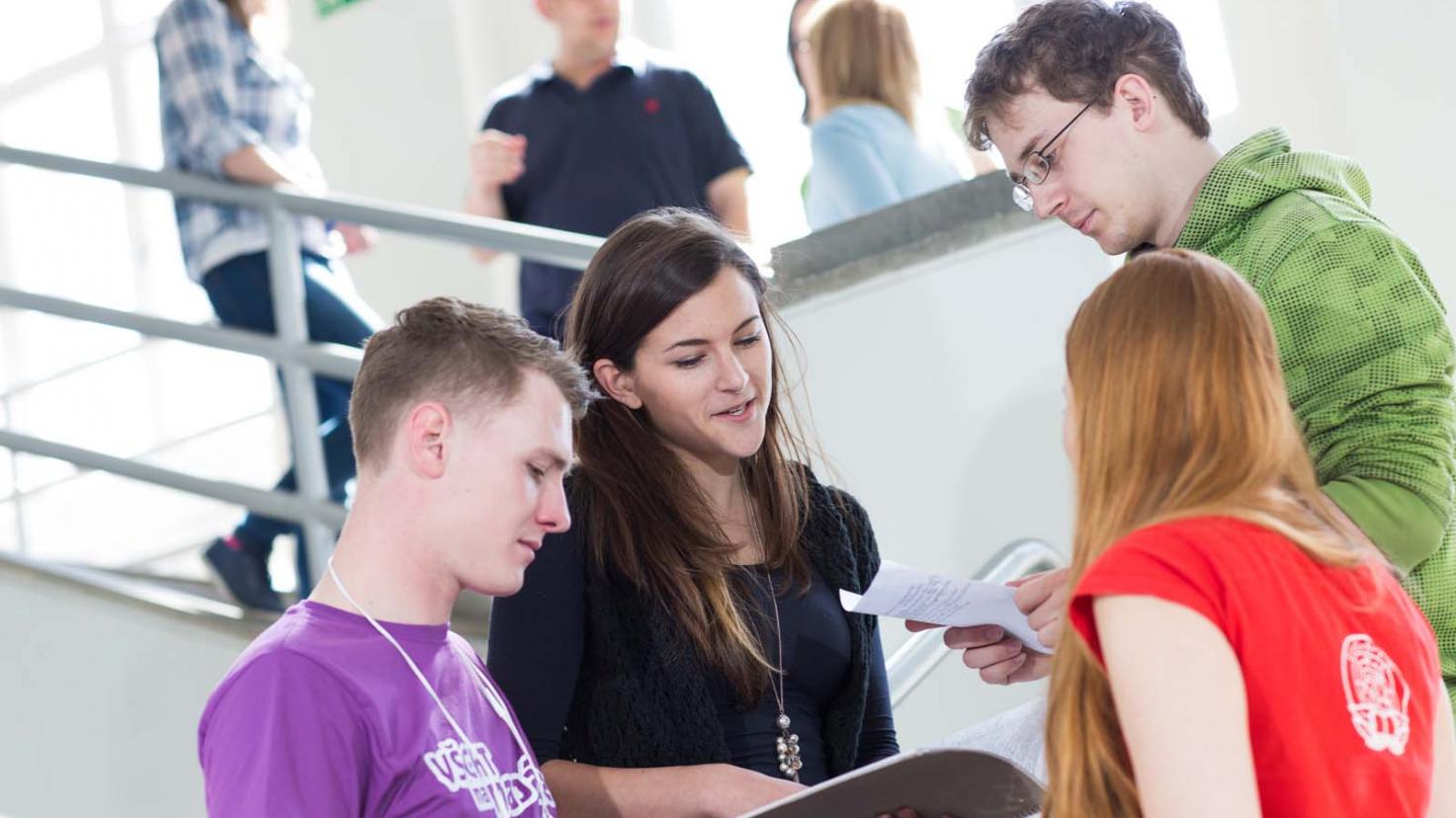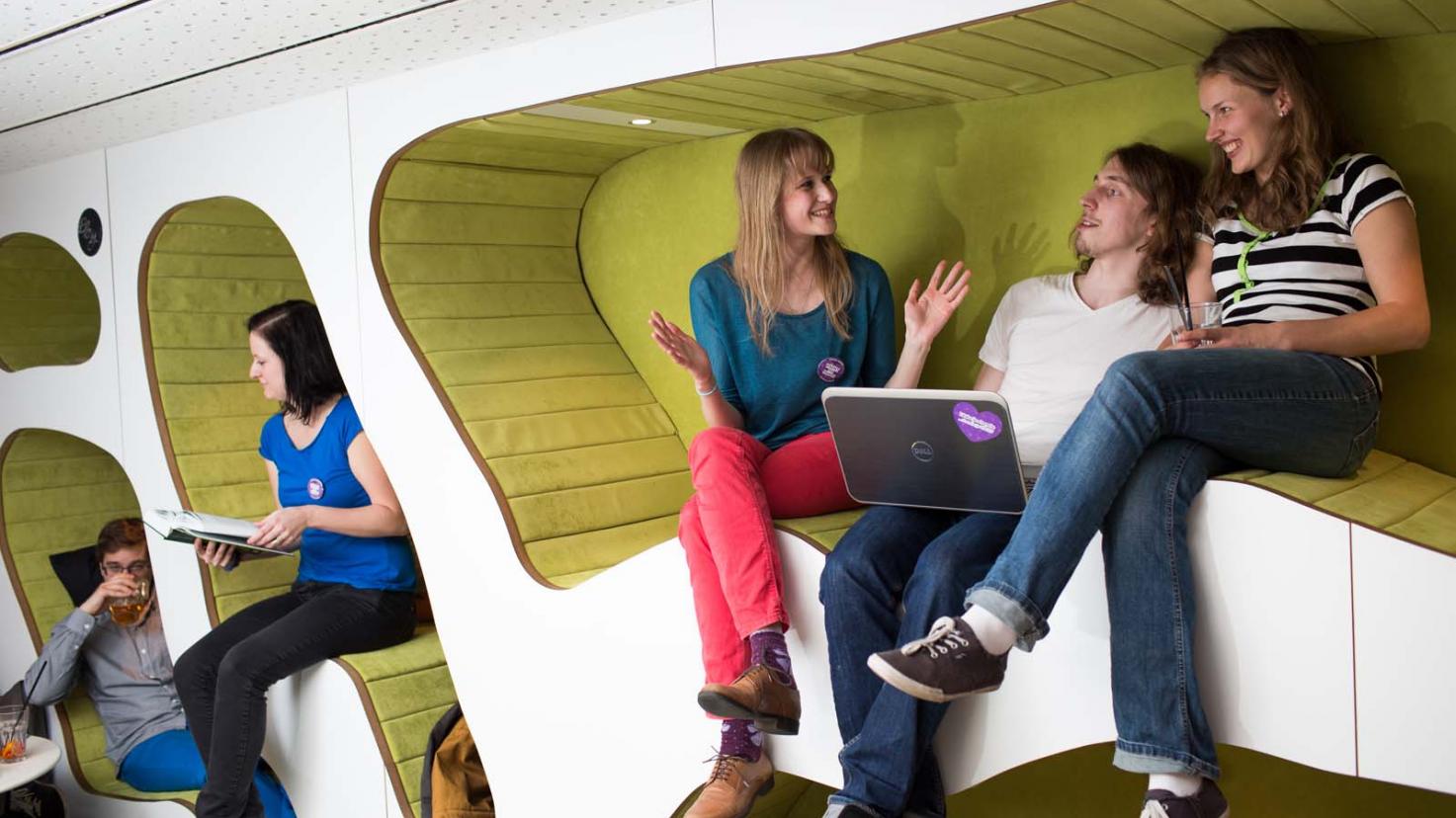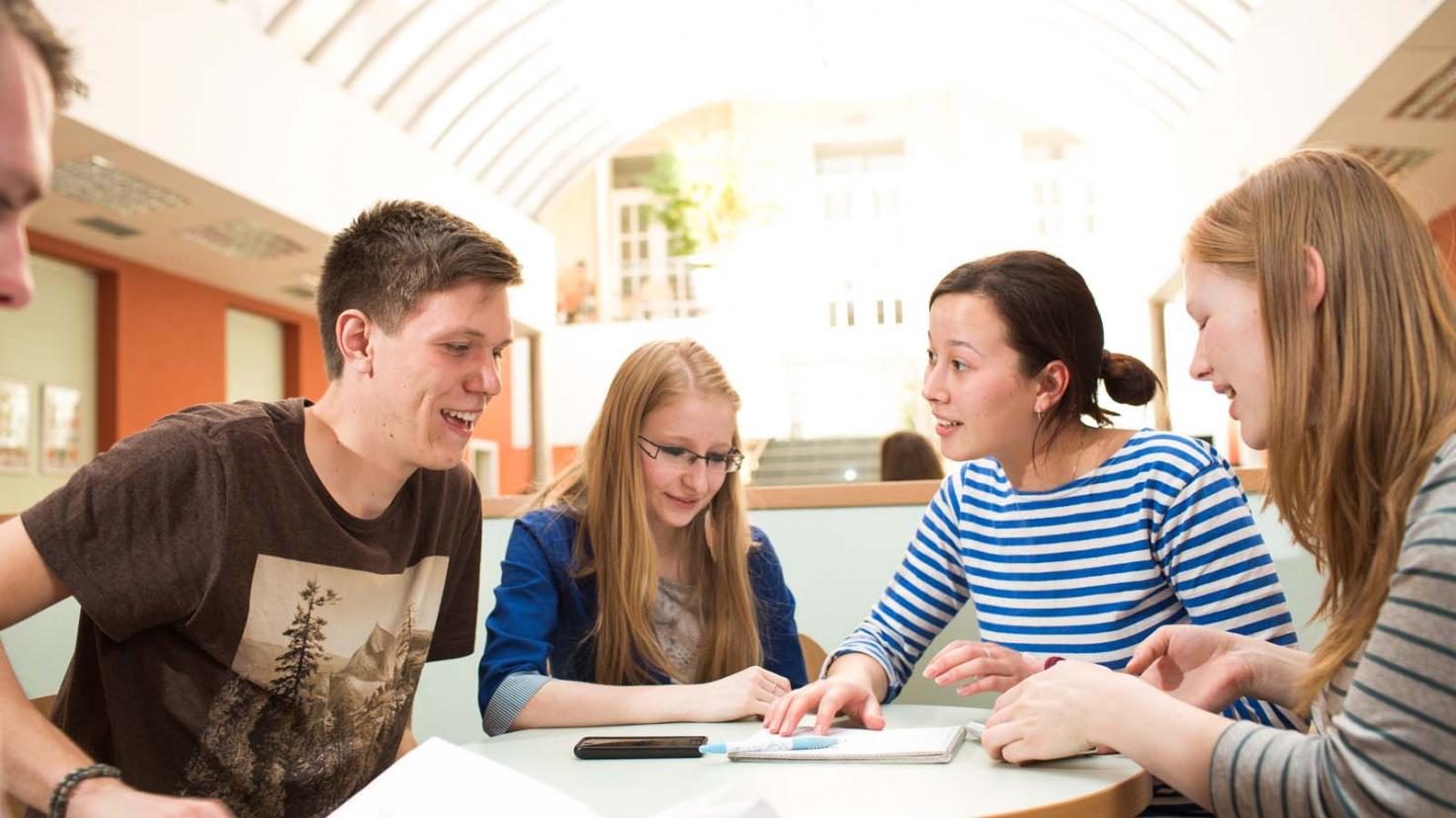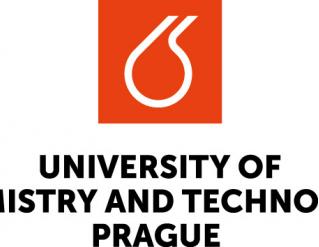 Czech Republic
study.vscht.cz
admissions@vscht.cz
Prague
The University of Chemistry and Technology, Prague is a natural centre of first-rate study and research in the area of chemistry in Czechia and is one of the country's largest educational and research institutions focused on technical chemistry, chemical and biochemical technologies, material and chemical engineering, food chemistry, and environmental studies.
Research University
According to the prestigious Times Higher Education rankings, UCT Prague, one of five Czech universities, ranks among the 4% of the best world universities (*2017). The school has also dominated the rankings of the Education Policy Centre of Charles University in the category "Emphasis on Science, Research and Creativity" category (*2016).
Currently UCT Prague boasts a number of excellent experts such as Jana Hajšlová, member of the EU Advisory Group "Food Quality and Safety"; František Štěpánek, who has been awarded an ERC grant; Martin Pumera, head of the excellent team for advanced functional nanorobots.
Half of its income is generated from the institution's creative activities focused on science, research and innovation. In the Czech context, this is an extraordinary accomplishment.
It is a member of the European University Association, the European Federation of National Engineering Associations and the International Society for Engineering Pedagogy. It cooperates with more than 100 academic institutions not only in Europe but also in the US, Canada, Japan, Vietnam, and many other countries.
History
UCT Prague was founded in 1952 but its origins date back to 1807 when the first course in chemistry was delivered at Prague Polytechnic. Reorganization of the polytechnic in 1920 resulted in the transformation of the chemistry department into the School of Chemical Technology, one of the seven sections of the Czech Technical University.
A number of key figures of the history of chemistry relate to UCT Prague. Among them, three figures are renowned in their fields: Vladimir Prelog, Nobel Prize winner, Otto Wichterle, inventor of contact lenses, and Emil Votoček, author of the Czech chemical nomenclature.
Several presidents of the Czech Academy of Sciences – František Šorm, Rudolf Zahradník, and Jiří Drahoš – are connected with the school as well.
UCT Prague was the first Czech university authorised to provide the Eurobachelor degree. As its name indicates, this prestigious recognition certifies the quality of UCT Prague bachelor studies at the European level.
FIELDS OF STUDY
Agriculture, Forestry, and Fishery
Architecture and Building
Economics & Statistical Sciences
Engineering and Engineering Trades
Journalism and Information
Manufacturing and Processing
Medicinal Chemistry & Pharmaceutical Technology
Medicine, Surgery, & Dentistry
Obstetrics, Nursery, Physiotherapy, & Medical Radiology
Social and Behavioral Science
Urban Planning & Land Management
Visual Design (Graphic Design)
| Symbols & Programme Name | PROGRAMME | Degree Level | Duration | Tuition | |
| --- | --- | --- | --- | --- | --- |
| | Chemistry, Technology and Materials | Masters | 2 years | ~ 2.800 EUR | |
| | Sustainability and Environmental Engineering | Masters | 2 years | ~ 2.800 EUR | |
| | Biotechnology and Food Science | Masters | 2 years | ~ 2.800 EUR | |
| Engineering and Engineering Trades | Data Engineering in Chemistry | Masters | 2 years | ~ 2.800 EUR | |
| Economics & Statistical Sciences | Innovation Project Management | Masters | 2 years | ~ 4.400 EUR | |
| Economics & Statistical Sciences | Chemical Industry | Masters | 2 years | ~ 4.400 EUR | |
| | Biochemistry and Bioorganic Chemistry | PhD | 4 years | Free | |
| | Bioinformatics | PhD | 4 years | Free | |
| Engineering and Engineering Trades | Chemical and Process Engineering | PhD | 4 years | Free | |
| | Chemistry and Chemical Technologies | PhD | 4 years | Free | |
| | Microbiology | PhD | 4 years | Free | |
Student stories:
Görkem, Turkey

Even in the beginning, UCT Prague introduced me to many options which especially helped me to form my vision for my entire future. While studying at UCT Prague, I can say the best aspect is having the chance to be supervised by really gentle and helpful academic staff. The highly welcoming attitudes to foreign students ensure students feel comfortable studying in a caring atmosphere.

Above all, one studies in a dreamful city, Prague, which offers much more than a student may expect. Studying at UCT Prague was a fantastic experience for me, one which I will always admire.

 

Thea, USA

I decided to study at the University of Chemistry and Technology, Prague because I saw my graduate education as an excellent opportunity to gain a unique international experience. Studying at UCT Prague has provided me with an exceptional education and boundless research options.  Every step of your programme is guided by very knowledgeable faculty eager to teach in very personal and small class sizes. 

By coming from a different country, and even continent - the whole experience has been better because I have had the chance to meet many people that are all gathered in one place with the same idea: to learn and develop in the biotech field.  I know that my education here will well guide me to a future career in the biotech industry.

Apurva, India

I am a doctoral scholar at UCT Prague. I decided to join here for my PhD studies because UCT Prague has global recognition for research in the area of Food and Nutrition analysis. My PhD programme has trained me to gain an analytical outlook for research with the help of required academic courses and the relevant laboratory practices. The laboratories are well-equipped and have state-of-the-art technology. These laboratories are accredited and carry international affiliations from across the world. 

Apart from this, UCT Prague also has experienced and highly-qualified experts as professors and other teaching faculty members. All the professors and researchers strive hard to produce novel and quality research work that is eventually published in the globally recognized journals. Ample opportunities are also given to participate and present our novel work at various conferences and symposia. The non-teaching and staffs from International Relations office at UCT Prague are very encouraging and helpful. They assist in getting acquainted with the university environment as well as with the beautiful city of Prague and Czech culture.

My studies at UCT Prague have played a major role in shaping my career and have helped me to progress in the area of my interest. The university has created a sense of confidence to excel in the area of Food and Nutrition analysis, more as a researcher. I am glad to be a part of this prestigious university that is specialized in all aspects of chemistry. I strongly recommend forthcoming students to benefit themselves from the knowledge and the research culture that UCT Prague has to offer.



 

Vuk, Bosnia and Herzegovina

I chose UCT Prague as the place of my Master's studies after talking to a few students in the final year of my bachelor studies. My fellow students described to me how studying at the university looks like, what the quality of teaching is, the depth of knowledge offered, and what is student life like, in general. In addition to that, I had also visited Prague a few times before and had a chance to admire its magnificent architecture, specific rhythm, interesting nightlife and cultural diversity; basically, all the interesting features that it can offer to a resident, which I really enjoyed. Thus, I had an extra reason to continue my education here.

Shortly after the start of my studies, I realized that I had made the right decision, for many reasons. The study programme is sufficiently flexible and includes a great number of different optional subjects, as well as the obligatory Laboratory Project, where students are allowed to choose a theme they are most interested in and conduct their own research in a particular field - of course, guided by their mentors. Moreover, it is also possible to take numerous language courses (from the introductory to the advanced level), offered by the university's languages department. I believe that it is also worth mentioning that the university's laboratories are very well-equipped, as are the classrooms. Finally, the university cooperates with many European universities and offers many exchange programs to its students, such as Erasmus+, ATHENS, CEEPUS, etc.

To somehow sum up the whole story: I have to say that I really enjoyed the time spent in Prague and at the university, and I really tried to make the most of everything they had to offer. When it comes to future plans, I will continue my education and do my PhD studies here.
A brief guide to how much common things typically cost in Prague
1 EUR = 25 CZK
1 USD = 23 CZK
Accommodation
| | |
| --- | --- |
| Accommodation in a UCT Hall of Residence |  3 000 CZK (per month) |
| Room in flatshare |  6 000 - 10 000 CZK (per month) |
| Hostel - bed in a double room |  250 - 600 CZK (per night)  |
Transportation
| | |
| --- | --- |
| Public transport - 30-minute ticket | 24 CZK |
| Public transport - 90-minute ticket | 32 CZK |
| Public transport –  one month student travel pass | 130 CZK |
| Public transport – three month student travel pass | 360 CZK |
| Taxi (airport to centre)  | min. 500 CZK |
Restaurants
| | |
| --- | --- |
| Meal in a canteen (student price) | 50 - 80 CZK |
| Lunch in a pub  | 80 CZK |
| Lunch in a restaurant | 120 CZK |
| Hamburger at McDonald's | 20 CZK |
| Coffee | 35 CZK |
| Beer (0,5l draught) | 35 CZK |
| Coke/Pepsi (0,33l bottle) | 35 CZK |
Supermarket
| | |
| --- | --- |
| Loaf of bread | 25 CZK |
| Butter/margarine (250g) | 50 CZK |
| Milk (1l) | 20 CZK |
| Eidam cheese (100g) | 20 CZK |
| Eggs (10pc)  | 35 CZK |
| Ham (100g) | 20 CZK |
| White yoghurt (150g) | 7 CZK |
| Whole chicken (1kg) | 60 CZK |
| Pork (1kg) | 100 CZK |
| Beef (1kg) | 200 CZK |
| Potatoes (1kg) | 10 CZK |
| Rice (1kg) | 34 CZK |
| Apples (1kg) | 25 CZK |
| Bananas (1kg)  | 30 CZK |
| Tomatoes (1kg) | 45 CZK |
| Water (1,5l)  | 10 CZK |
| Domestic beer (0,5l) | 10 CZK |
| Bottle of Czech wine | 75 CZK |
Approximate monthly living expense for students 
| | |
| --- | --- |
| Housing in the UCT Halls of Residence | 3 000 CZK |
| Food | 2 000 CZK |
| Public Transport  | 130 CZK |
| Others (culture, sports,..) | 2 000 - 4 000 CZK |
| Total | 7 000 - 9 000 CZK |
Note: This is only a rough guide; prices are meant as guidelines only and depend on currency exchange rates and other factors.
Dormitories/Halls of Residence
UCT Prague provides international students accommodation in dormitories located in the southern part of Prague, in the district of Chodov.
There are two buildings, Sázava and Volha, which offer either double or triple rooms. Two neighboring rooms share a bathroom, a toilet, and a small corridor with a fridge. They are equipped with basic furniture.
International students living in the dormitories do not need to register with the Foreign Police to announce their arrival in the Czech Republic; this is taken care of by the Administration of UCT Prague Facilities.
1. What is a validation examination (nostrification  / recognition examination)?
A validation examination, also called nostrification or recognition examination, is an examination which can be assigned  to an applicant whose knowledge and skills achieved in a foreign coutry are not considered clearly equal to education acquired in the Czech Republic. Passing the validation examination proves the applicant's education is equal to education provided in the Czech Republic according to the relevant education programme(s).
Applicants who are not Czech citizens do not take the validation examination in the subject Czech language and literature. The validation examination is usually taken in the Czech language. Anyone who declares they do not understand the language in which the proceedings are held is entitled to a translator/interpreter registered in the list of translators. Applicants arrange the assistance of translator/interpreter at their own expense.
2. Should I prove my English proficiency for studying a UCT Prague English degree programme?
UCT Prague requires that students have a good command of English to be able to study successfully at our university. Therefore, prospective students are asked to present a proof of their English language skills.
Non-Native English Speakers
The minimum requirement is level B2, according to the Common European Framework of Reference for Languages.
Recognised certificates are: Cambridge ESOL: minimum PET/FCE; TOEFL iBT: minimum score 80; IELTS: minimum band score 5.5
Other acceptable formats (if the student does not have any internationally-recognised certificate):
Certificate issued by a language center at the sending institution (it will be accepted only if it confirms the minimum language skills level B2)
Certificate issued by a language school (it will be accepted only if it confirms the minimum language skills level B2)
> Confirmation of language knowledge issued by a language center or a language school in case the student does not have any of the official documents mentioned above
Native English Speakers/ Studies in English language
Students whose mother tongue is English are exempted from this obligation. Students who study a programme in English at their home university need to submit a confirmation thereof.
3. I would like to apply for the Bachelor degree programme starting in the Winter (Fall) semester. I will receive my final high/secondary school diploma in May or July, so I am not able to meet the application deadline of 31 March for internationals students. Do you take into consideration this fact?
Yes, we do. You can apply for the Bachelor degree by providing the Transcript of Records without the last semester of your high school study and by providing a provisional certificate of graduation in May or July issued by your school. This way you will meet the application deadline at the end of March.
However please keep in mind that the Nostrification certificate must be submitted at the date of Enrollment at the latest.
4. Do I need to send hard copies of my application documents?
No, you don't need to do that at the moment of submission of the application. Hard copies of all application documents shall be provided only by succesfful applicants.
If you are admitted to studies,  the hard copies of the application documents, verified along with > international agreements, shall be sent by regular mail by 15th August to:
University of Chemistry and Technology, Prague
Department of International Relations
Technická 5
166 28 Praha 6
Czech Republic
5. Will I receive financial support from UCT during my studies?
University of Chemistry and Technology might award financial aid for excellent study results or in cases of hard circumstances of a student. Students can apply for financial aid from the second semester of their studies at UCT. More information on financial aid here.
6. When will the decision about acceptance / non-acceptance be available?
 The application materials are assessed to determine successful applicants during May. Applicants shall be notified about their acceptance / non-acceptance from 10 June (Bachelor and Master applicants) or by the end of June (PhD applicants). Detailed  information  is in the document Admission Proceedings for the Academic Year 2020/21.
7. Is entrance examination required?
Not generally. Bachelor applicants are selected based on the average of marks in Chemistry and Mathematics on the annual school reports of the three pre-final years and on the semi-annual report of the final year of the secondary school (eight marks in total). If the candidate does not have the sufficient number of marks in these subjects, the missing marks are taken from other subjects of natural sciences (e.g. Physics or Biology). More information here.
Master and PhD applicants might be asked to prove sufficient educational background to satisfactorily commence their studies. Such applicants, who will have to sit an admission interview, will be notified in advance. Interviews are held in the period of 1st May - 31st May, usually via Skype.
8. Will accommodation be provided by the University?
If you are interested, accommodation might be reserved for you in the UCT Prague Halls of Residence based on your application for accommodation. Application for the UCT Prague Halls of Residence will be accepted from 1st July. More information in the section Accommodation.
Bachelor or Master Programmes in English
Bachelor of Science (BSc) in English at UCT Prague
1 Study Programme at 4 faculties with 9 specializations
Admission for 2021/22 will be open in January 2021.
Time to complete: Three years
Study programme: Based on core courses embracing general subjects
Graduates are awarded the title Bachelor (equivalent to BSc)
Diploma Supplement issued in both the Czech and English languages is provided automatically and free of charge to every student upon graduation

Master of Science (MSc) in English at UCT Prague
4 Study Programmes at UCT Prague
Admission for 2021/22 will be open in January 2021.
Time to complete: Two years
Study programmes builds upon previous BSc, with core and specialized courses
Graduates are awarded the title Master of Science (inženýr/Ing. in Czech, equivalent to MSc).
Diploma Supplement issued in both the Czech and English languages is provided automatically and free of charge to every student upon graduation
Master of Science (MSc) - Joint degree at European Universities
2 ERASMUS Mundus Study Programmes with UCT Prague participation
Various Application Deadlines - Check our website!
Time to complete: Two years
At least one semester in Prague at UCT Prague
Degree from all universities in programme
Offer at School of Business 
Preparatory Programme
The Programme prepares students for a standard degree study programme at the UCT Prague or other technical universities in the Czech Republic.
To apply for the Preparatory Program, kindly contact Admission Officers at business.admission@vscht.cz
Time to complete: one year
Graduates are awarded a certificate
Bachelor of Science (BSc) - Economics and Management
Upon receiving the accreditaion permission, the study programme will focus on Marketing and International Trade.
To apply for the Preparatory Program, kindly contact Admission Officers at business.admission@vscht.cz
Time to complete: Three years
Master of Science (MSc) - Sectoral Management
Upon receiving the accreditaiton permission, the study programme will offer two majors: Innovation Project Managment, and Chemical Industry.
To apply for the Preparatory Program, kindly contact Admission Officers at business.admission@vscht.cz
Time to complete: Two years